Bill MacNeil
Bill MacNeil is the General Manager of Coastal Community Radio Co-operative and Program Director for The Coast 89.7.  Through his dedication and follow through on the idea for a radio station that specializes in East Coast Music, The Coast 89.7 was born.
Bill is responsible for the overall management of the station. Outside of his management responsibilities, Bill can be heard on-air Saturdays at 6pm with the Coast Top 10. He also takes an active role in the production of commercials and promos. Under his leadership, the station was named The Radio Station of the Year Award at the 2011 East Coast Music Awards and nominated for Radio Station of the Year at the 2011 Music Nova Scotia Awards. Bill has been a long time advocate for local musicians and believes in locally owned and operated radio for Cape Breton. Bill began his radio career with CKBW Bridgewater and was Operations Manager & Music Director with CKPE-FM Sydney until 1993 when he left radio to work in the Music Industry. He returned to radio in 2003 when Coastal Community Radio Cooperative was established.
Despite his many responsibilities at The Coast 89.7, Bill is a proud Rotarian with the Rotary Club of Sydney Sun Rise.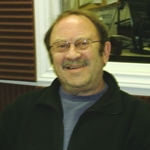 Doug Saunders
Doug Saunders currently hosts the morning show on The Coast 89.7. When not on air, he handles the station's creative writing department and works in commercial production. Doug utilizes his vast experience to act as a mentor to younger staff members and volunteers.
Doug has spent over 40 years in broadcasting in both radio and television. He began his career in radio as a news director in the early '70s. He left radio to pursue a position at CBC where he was attached to the network sports division and traveled all over the world covering Olympic, Commonwealth, Pan-American, World-University and Canada Games as well as amateur boxing bouts. Despite his many years in television, radio has always been his first and abiding love, so in 1995 he returned to radio where he took on the role as co-host for a popular morning show on Oldies 96 CHNS in the Metro Halifax
market.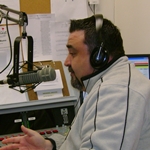 Derek Warner
Derek Warner was born and raised in Whitney Pier. Derek's love of music and his passion for radio led him to The Coast 89.7 as a volunteer where he has become a welcome addition to The Coast Crew as an on-air announcer, weekdays from 10am to 2pm.
A musician with a background in communications, Derek takes a lead role in preparing profiles for our featured artist of the week and keeps listeners up-to-date on local happenings in-and-around our community. He can also be heard on-air Saturday nights at 8pm with Jukebox Saturday Night.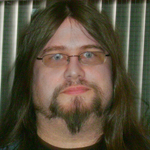 Dave Desveaux
Dave Desveaux, a native of New Waterford leverages his experience and passion for research in The Coast 89.7 Newsroom where as News Director he brings listeners hourly, local news on weekday mornings. His foray into radio began with a research position at The Coast, which led to the production of a radio documentary on the music of the Mi'kmaq people. The program, entitled "First Nations, First Music" was co-produced with fellow Coast personality Ron Neville and released in early 2011.
A graduate of Breton Education Centre, Dave went on to get a Bachelor of Arts Degree in History and Sociology from Cape Breton University, as well as a Master of Arts Degree in Sociology from Dalhousie University. He has worked as a teaching assistant at Dalhousie, and in various short-term customer service and research positions.
Dave is currently working on an upcoming series of mini-documentary spots to be completed in Spring 2012.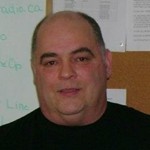 Dennis Chipman
Dennis Chipman started with The Coast 89.7 as a volunteer and now handles on-air weekdays between 2 and 6pm and is a regular caller for Coastal Community Radio bingo, Sundays at 3pm.
Like many Cape Bretoners of past years, Dennis spent twenty-two years as a coal miner and a member of the mine rescue team. Dennis plays an active role in his community where you'll see him volunteering at the local elementary school and legion. He also volunteers his time to the local t-ball team and participates in Tim Horton's Camp Day.
Drawing from his past experiences, he is known for sharing his entertaining stories with Coast listeners and is often sought after to MC concerts and conduct live on-site broadcasts.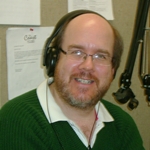 Ron Neville
Ron Neville first caught the radio bug listening to local stations at around the age of 10, and later to international short wave stations as a teenager.
Ron, a native of Glace Bay, graduated from the Kingstec broadcasting course in Kentville, Nova Scotia in 1980, and joined the staff of CHER Radio in Sydney later that year. He left CHER in 1988 to pursue a university education in computers, always with a view to combining his dual interests of broadcasting and radio. His educational pursuits continued thru the 90s and his spark for radio was reignited in 1998 when he volunteered at CAPR radio at UCCB (now CBU), and later at Radio FreeECMA.
As an adamant supporter of community-based radio, Ron joined The Coast 89.7 in early 2006, performing production and on-air duties while it was still a special events station. With the launch of the 6,000-watt station he took on news duties from December 2007 until October 2008, when he returned to his first love, music announcing and commercial production.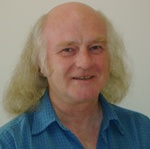 Doug Johnson
Doug Johnson's career in radio has only just begun, having joined The Coast in 2011 as part of the News Team handling weekday afternoons and evenings.
A valued member of the team, Doug is involved in many facets of music and after nearly a decade of performing, touring and recording, he attended Dalhousie University and graduated with a Bachelor of Music Degree.
Throughout the late 80's and 90's, Doug's horizons expanded to include performing, arranging and musically directing for theatre. He has recorded 3 CD's of mostly original music and continues to instruct a limited number of students. Music and news casting share the aspect of communicating information in a way that an audience can understand and Doug endeavours to make that happen with every news cast.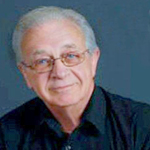 Fred Denney
Fred Denney began his broadcasting career in 1967, and has been involved in every facet of the industry, including radio, television, writing and producing, and president of his own production companies in both Nova Scotia and Ontario.
Fred worked in markets across Canada, from Sydney to Halifax, Moncton, Saint John, Ottawa and London, ON. He returned home to Cape Breton in 1992, and decided to retire in 2009.
Of his many accomplishments in broadcasting, his greatest joy and satisfaction came from working with hearing impaired children through the Lion's club. Tutoring adults through the Laubach literacy program. The United Way of Cape Breton and the Nova Scotia kidney foundation gave him new horizons to explore.
Bill MacNeil, the general manager of The Coast 89.7 afforded Fred an opportunity to become involved and contribute in a meaningful way to the communities served by the broad mandate espoused by a one hundred percent locally owned community radio station serving CBRM.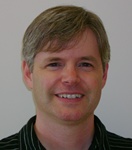 Bobby Nock
As the Weekend Newscaster, Bobby Nock will bring you information that helps connect you to the community with all the latest in local news.
Bobby grew up in Whycocomagh before moving to Halifax to attend university where he earned a Bachelor of Arts and a Bachelor of Journalism degree.
After university, Bobby moved back to Cape Breton where he began working as a freelance journalist and has done work for both print media and as a broadcast journalist.
When he's not working as a journalist, Bobby turns his hand to his first passion – art.  His work has been shown in venues across the Maritimes as well as New York City.  His current project is his second year-long Marathon of Art.  Beginning with the opening of the London Olympics, Bobby has produced a work of art everyday and posted the results on his website.